At cohort.digital, we know first hand that it's not easy to balance client recruitment and retention with self-promotion efforts. That balancing act makes us really passionate about helping other small businesses succeed in their promotions.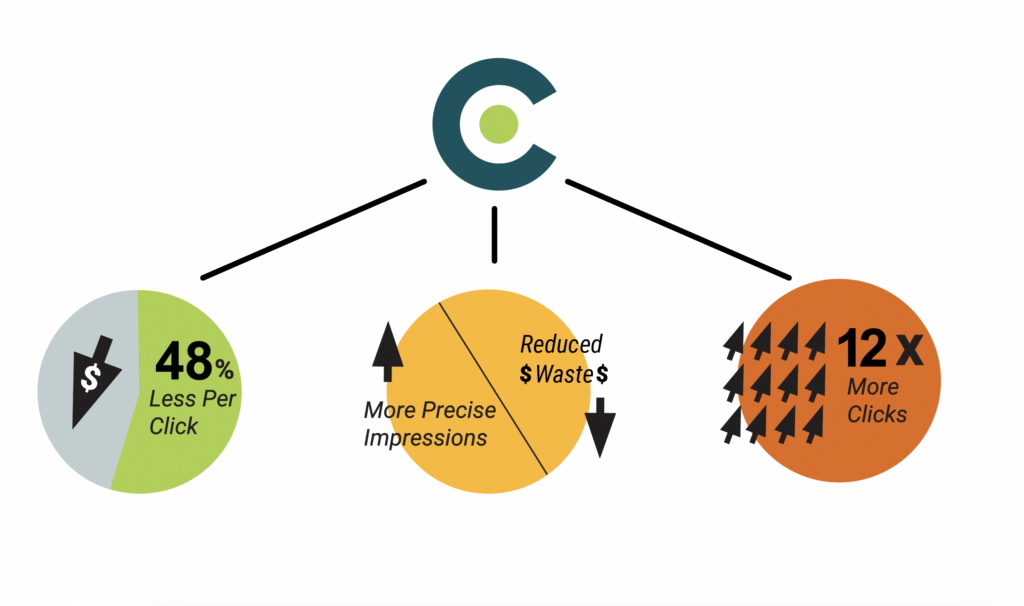 Most business owners are savvy and know they need to show up in a digital space, even if they don't have all of the staffing or resources to make this happen. This was the case with a client who provides boutique boarding, enrichment training, and end-of-life care for pets. 
The company's owner had established a Google Ads profile and was spending a sizable monthly budget using Google's out-of-the box solution, Smart Campaigns, for running search marketing and Google Ads. They asked cohort to analyze and help them manage their spending on a monthly basis. Here's what happened.
objective
The client's goal was to improve online traffic and increase branding awareness with the ultimate goal of driving prospects to board pets at their facility. We targeted pet owners or those with interests in pets within a 30 mile radius of the client's business.
strategy
Prior to our contract, the client allowed Google's Smart Campaign automation to run their campaigns using Google suggested copy and keywords. cohort.digital revised keywords, copy, and actively managed their search campaign.
results
Month over month, we were able to save the client money and improve performance. We increased qualified site traffic, cut cost per click nearly in half, and delivered a click-thru rate 12x higher than when managed by Google. We were able to help the client drop their monthly spending down by 48%, delivering more qualified impressions at a substantial cost savings. Take a look at the results after three months of optimization and strategic changes:

A drop from 83,280 to 4,712 impressions can be deceptive and cause folks to ask if this dip is a negative result for this client. The reality is, Smart Campaigns runs on AI and automation. While they may have been receiving 17x the impressions, these were ultimately visitors who weren't interested or in-market for the client's services. This client was previously paying about double the monthly budget to get in front of an audience that was highly unlikely to ever convert.
It could be easy for outside eyes to unfairly throw the client under the bus and suggest they weren't paying close enough attention or locked in enough to this account. The real takeaway here is that Google's Automation will almost always spend whatever budget you allow it to spend, and sometimes even more. Nothing beats the human touch when it comes to making the most out of Search and Google Ad solutions.
Go forth. Go digital.
-cohort.crew